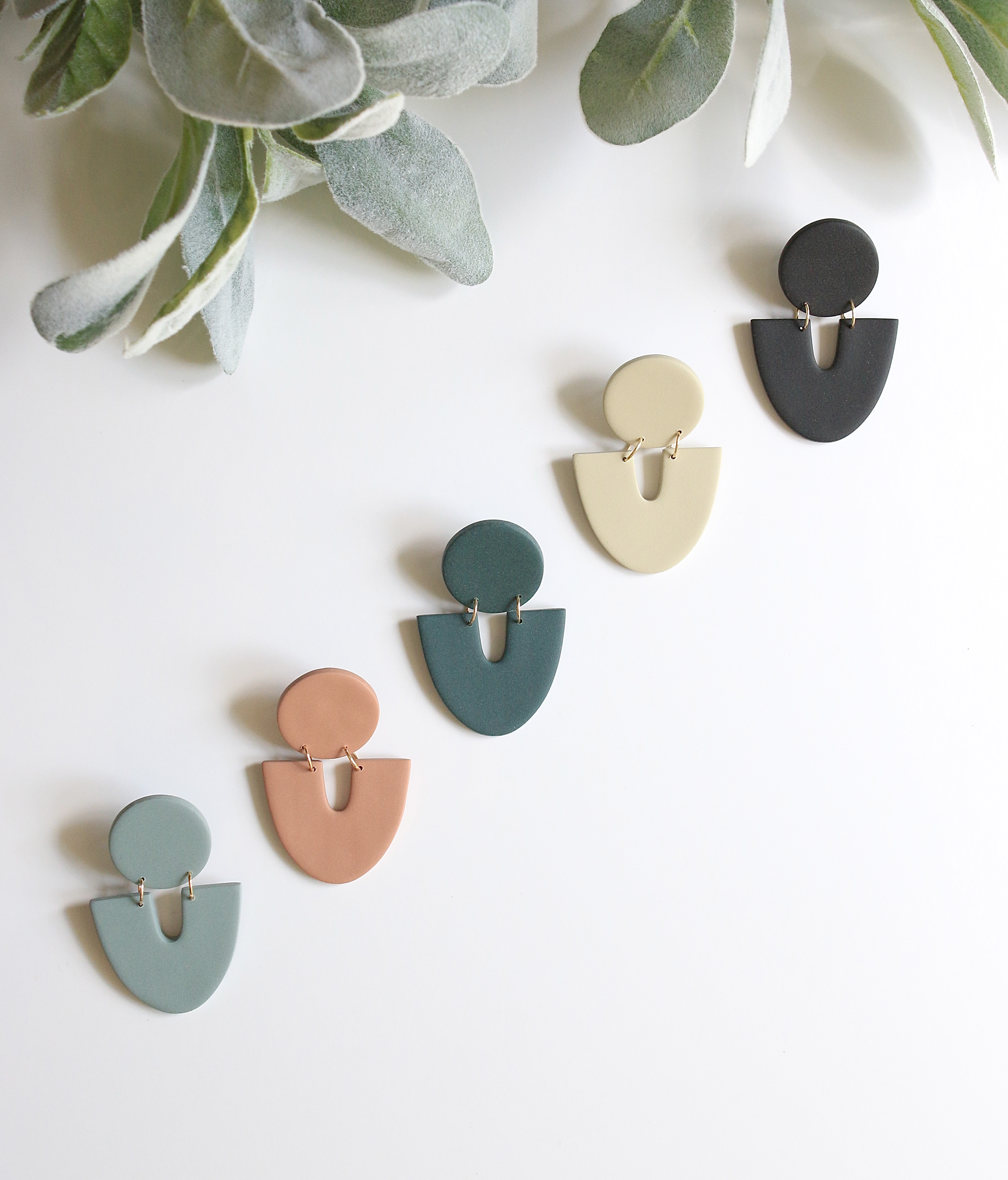 Although polymer clay is durable and strong once baked it still needs to be cared for correctly to preserve the longeivity of the earrings. Avoid bending or dropping them. This will cause them to become weak over time. When you are not wearing your pieces it is best to store them in a cool, dry place. Please be gentle with each piece as it took a lot of time to make by hand.

Polymer Clay:
To remove make-up, lotion or other dirt, simply clean with a damp cloth or gently go over the clay component with a q-tip dipped in rubbing alcohol or acetone (only use acetone on the earrings that are white & matte, no resin). This DOES NOT apply to earrings that have texture, resin, gold leaf, hand paint or a varnish. The alcohol or acetone may be too harsh on the textures. If your piece is varnised, hand painted, has gold leaf- use a baby wipe to gently clean the surface.

For Resin:
Please avoid direct sunlight exposure. Prolonged exposure will cause discoloration and soften the pieces. Keep away from sharp objects as they can scratch the surface. To clean the resin just wipe with a soft, damp cloth. You may use mild dish soap to wipe lightly with a rag.

For Brass:
Brass components may tarnish or patina over time if exposed to oils from the skin or water. Avoid getting your pieces wet (no showering or swimming with them on). You can clean the brass with cleaners like Brasso or homemade mixtures like ketchup or vinegar or lemon juice and baking soda* (I'll post the mixture for this one).

*Combine half a lemon's juice with 1 teaspoon of baking soda and stir until it becomes a paste. Apply the paste with a q-tip. Rinse with warm water and polish dry with a cloth. Repeat until it is to your liking.